David Gillespie and myself have conspired to design a patch to recognise the Chipmunk's 75th anniversary (2021-05-22).
It is intended to be nationality- / service- / variant- / locality-neutral by simply showing the Chipmunk prototype CF-DIO-X in front of a '75' denoting the anniversary, the whole patch being in De Havilland Canada corporate colours of the epoch.

A single patch for all Chipmunk owners, operators and aficionados.
Production of the patches has been entrusted to Runway25.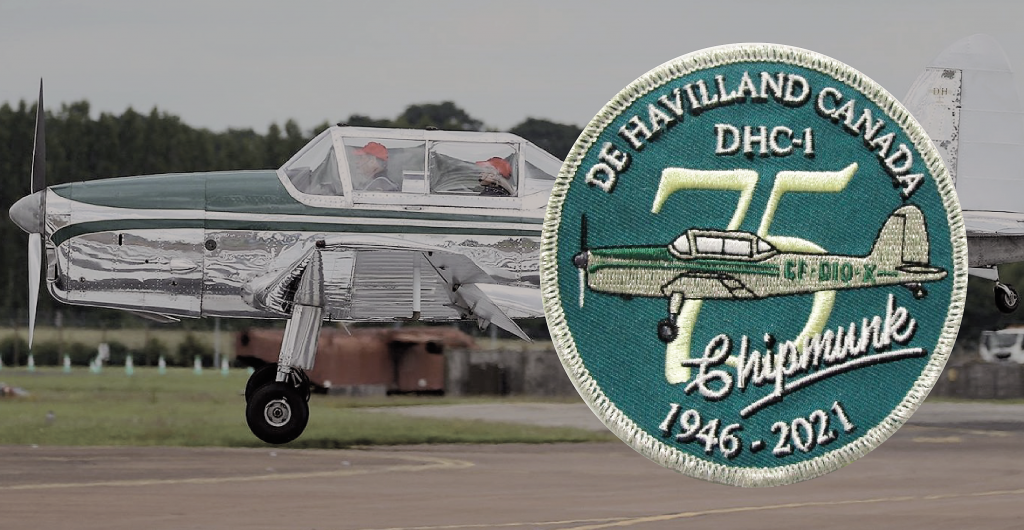 Patches are now being shipped and can be ordered by sending an email to
DHC1-75@WP833-LLC.aero and providing the following information:
–   the desired postal name and address;
–   the quantity of patches you would like.
The price of each patch, including p&p, is:
– to UK addresses: GB£9.99
– to US/CAN addresses: US$12.99
– to RoW addresses:
Following receipt of your order you will receive instructions on how to effect payment. Patches will be shipped from mid February.
As with all other patches which I have produced, all revenues above costs of production and distribution will be donated to aviation charities. For these patches, proceeds will be shared equally between the De Havilland Museum (for obvious reasons) and the Shuttleworth Trust (as the host location for past and hopefully future Chipmunk Anniversary fly-ins).
Any overpayments will be attributed to these charities.
Orders shall be shipped in the order received.
In addition, we will grant use of the whole patch design and the 'Chipmunk' logo (carefully and painstakingly copied from photos of DIO-X's cowling) to anyone so requesting, subject only to two constraints:
1) use is NOT for any commercial or personal profitable purpose, and
2) any revenues over and above the base cost of production and distribution should be donated to the designated charities.
Those wishing to do so can then have made their own zaps, t-shirts or other clothing.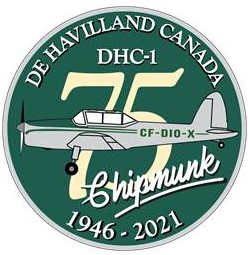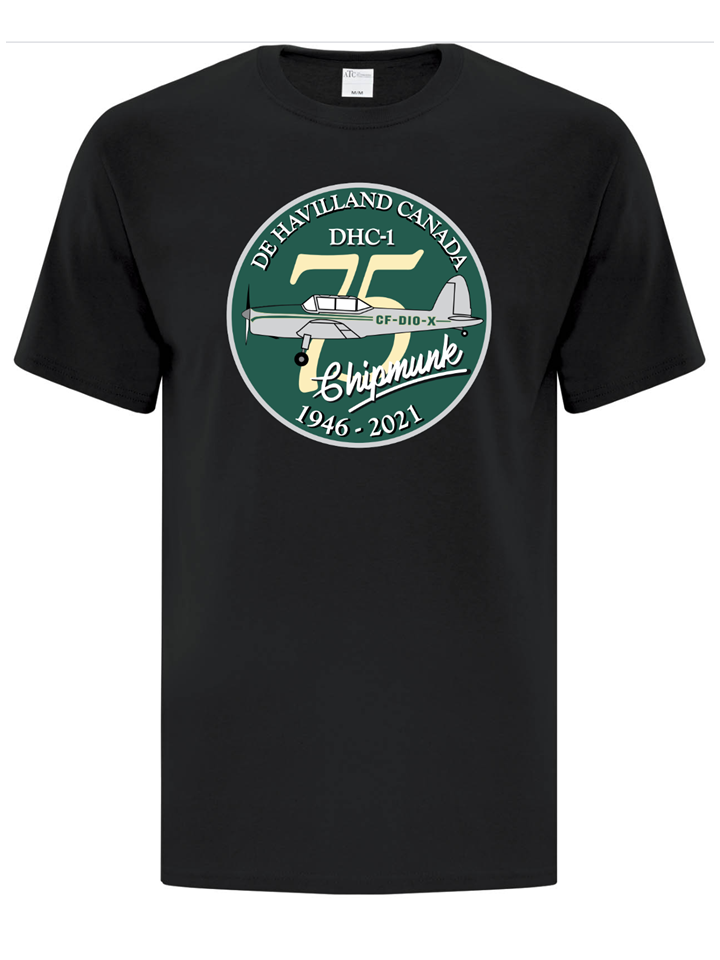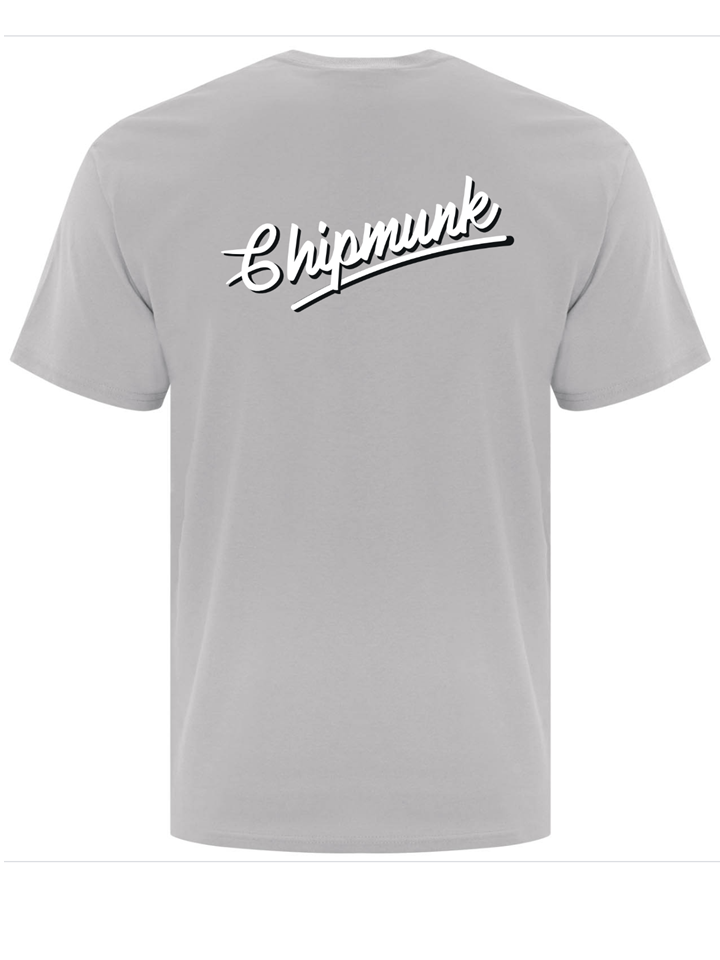 Richard G. Wilsher, 2021-01-01 @00:00:00Z