Originally published by Sqn Ldr Bill Purchase in 2000, this book describes Exercise Northern Venture as it really happened, constructed from Bill's own personal diary and that of Ced Hughes, another of the participating Chipmunk pilots.
This revised edition, which coincides with the initiation of planning for the celebration of the 50th anniversary of the de Havilland Chipmunk, comes just ahead of the type's 75th anniversary (2021-05-22).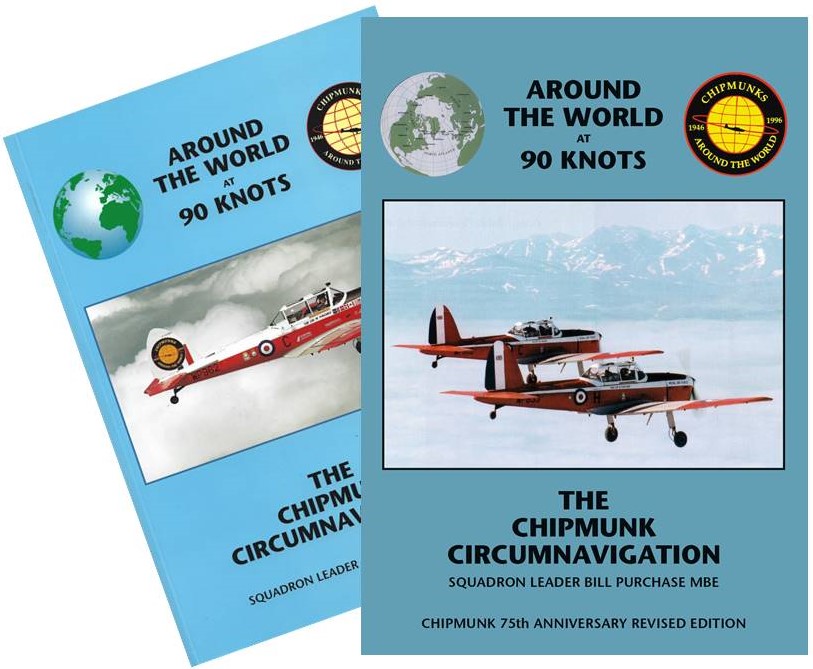 Whilst sticking closely to the original narrative this second edition has revised layout, some new photographs, and provides additional material describing some of the endurance testing involved, how planning was effected, traces all the aircraft involved to the present day and includes facsimiles of official records of the adventure not previously publicized.
All proceeds beyond covering publishing and distribution costs are being donated to appropriate charities, notably the RAF Benevolent Fund, the RAF Museum, and a small number of other worthy aeronautical museums.
The book is available for GB£22.99 in the UK, GB£26.99 in mainland Europe or US$29.99 for USA & CAN (all prices include p&p). Orders for RoW will be quoted with p&p as applicable.
To maximize the charitable element of sales the overheads are being minimized, so sorry, there's no fancy shopping cart, but on the other hand there are no 'Big South American River' providers taking a hefty chunk of what will otherwise go to a good cause.
To order a copy, please send an email to NV25th@WP833-LLC.aero, with the subject line 'Book', with your:
  1) name;
  2) snail-mail shipping address; and
  3) number of desired copies.
You'll get a reply with a transaction reference and payment instructions in 'real world' time (which isn't quite as instant as 'real-time').
Thank you for your interest. A selection of preview pages from the book is available here.